Upcycled Marine Plastic
SEALIFE is a cross-functional fabric made of SEAQUAL® YARN, a special polyester fibre containing approximately 10% Upcycled Marine Plastic and 90% post-consumer plastic from land sources. Upcycled Marine Plastic is made from marine litter retrieved from oceans, beaches, rivers and estuaries.
SEALIFE, made with SEAQUAL® YARN, is GRS (Global Recycled Standard) certified, which guarantees the presence of post-consumer recycled materials in the fabric.
30 colourways
With a rich colour palette of 12 solid hues and 18 melange tones, SEALIFE is available in pastel, vibrant and natural shades. Hard-wearing and durable, this upholstery fabric is highly suitable for both contract and offices.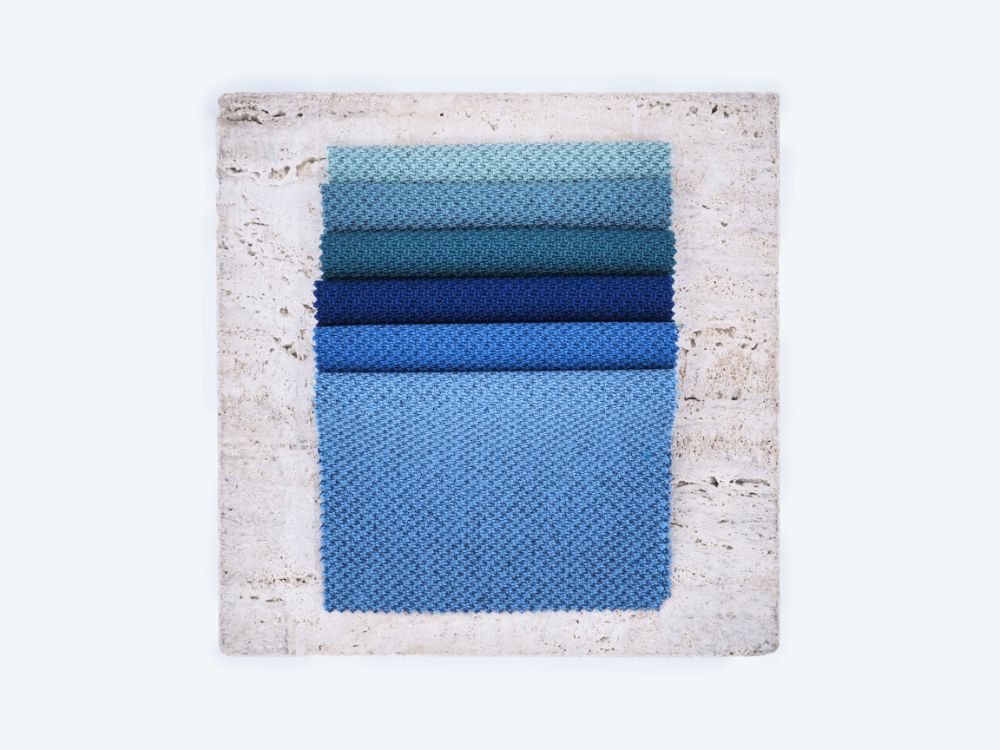 SEAQUAL INITIATIVE
With the fabric SEALIFE, FIDIVI is collaborating with SEAQUAL INITIATIVE to help clean our oceans while transforming marine litter into beautifully crafted fabrics.
SEAQUAL INITIATIVE is a unique collaborative community that works with ocean clean-up programs around the world to transform the marine litter they recover into Upcycled Marine Plastic; a new, fully traceable raw material with the power to raise awareness of the issue of marine pollution and highlight those helping to fight it.
Read more about SEALIFE